We are dedicated to sharing quality wines with our friends, family, and community while helping to preserve our rural countryside.
Cody Kresta is a small, family winery specializing in hand-crafted Michigan wines produced at our vintage 1882 homestead in southern Michigan. We are dedicated to sharing quality wines with our friends, family, and community while helping to preserve our rural countryside. All grapes used in our wines are grown in the Lake Michigan Shore Appellation, including those from our own estate vineyard.
Our name, Cody Kresta, was created to honor, Cody, Cody our beloved golden retriever, and David's Croatian heritage.
David is a third-generation grape grower nurturing the tradition passed on to him by his Croatian-born grandparents, Joseph and Anna. We invite you to enjoy the fruits of our labor and love of our land! To do so, please refer to our Michigan wine Tasting Room page for visiting and wine tasting hours.
The Vineyard
Our vineyards are located in the Lake Michigan Shore Viticultural area of southwest Michigan. Like all great wine-growing regions near bodies of water, our vineyards benefit from the westerly breezes that cross the Lake. The tremendous heat-holding capacity of the water ameliorates the weather, which keeps it cooler in the spring and warmer in the fall. This allows us to grow grapes and fruits for our wine in this northerly latitude where they can develop the distinctive balance of sugar, acid, and flavor necessary to make great wine.
We purposefully keep the volume of our winery small so we can ensure the quality of all our wines. These include famous vinifera varieties such as "Riesling" and "Chardonnay" equally high quality hybrids such as the spicy muscat variety "Traminette" and our late-harvest Vidal, plus our unique Blueberry wine made in the full-bodied style of a French Bordeaux. "The truth is in the tasting." So we invite you to come and find out the truth about how good Michigan wines can be at Cody Kresta Winery.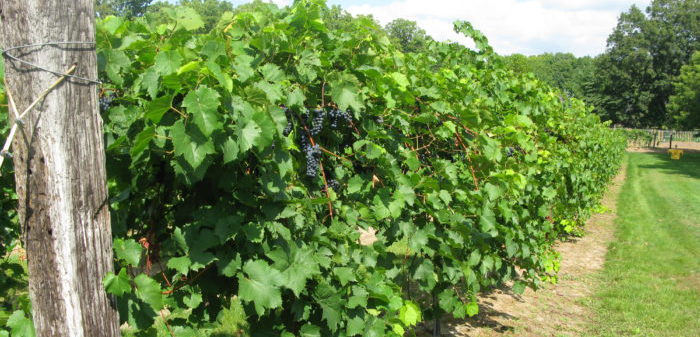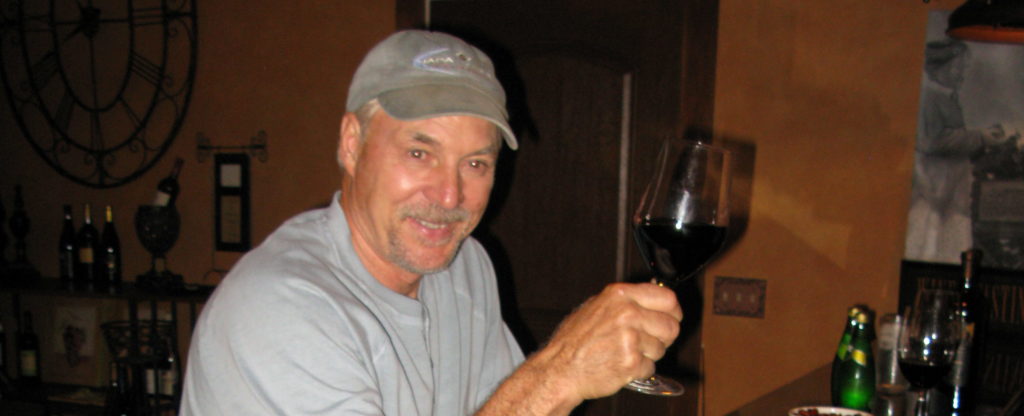 The Winemaker
As David's vineyard hobby grew bigger along with his passion for creating award-winning Michigan wines, his dream expanded to creating Cody Kresta winery and to sharing the fruits of his labor with his expanding community as well as family and friends.
David's grandparents had a grape farm nearby, also in Mattawan, established in the 1930's. David worked in the vineyards there from a young age. His grandfather, Joseph, made wine using a hand press that now graces the tasting room of the new winery at Cody Kresta.
David believes that memorable and pleasing wine begins with close attention to the basics. It begins in the vineyard and continues through the cellar and enjoyed from the tasting room. Winemaking is both an art and a science and that unique process is embodied in every bottle and glass.
Our Dogs
Dogs and cats have always been a huge part of Mary Lou and David's lives long before they ever met each other, and they've played an important role in the vineyard and winery even existing. David's golden-retriever, Sammy, was "matchmaker" for them at a square dance in David's barn in 1986. Then for over thirty years Mary Lou and David have shared their homestead with many beloved dogs and cats. The winery is named in honor of Cody who was a constant companion of David's in the vineyard.
They are the greeters, the entertainers, the comedians, the protectors, the healers, and the celebrities at Cody Kresta. They keep a watchful eye on everything that is happening, and if they greet you, they may very well lead you right up to the door of the tasting room!
David and Mary Lou believe that their animals bring out the best in them and in everyone they come in contact with; they are an integral part of Cody Kresta. "They bring unending pleasure and companionship. They sometimes provide the extra nudge we need to get our day started. They are the source of immeasurable happiness that then extends to all aspects of our operation from the grapes to the wines we love!"